Aquatic Escapes offers a wide variety of professional pond & water feature services.
Pond Cleanouts
Ponds from time to time do need attention to ensure they are clean and healthy eco systems.

If you want to protect your investment in your backyard fountain, koi pond, waterfall, or other feature, call us at Aquatic Escapes to discuss our pond clean services as well as maintenance schedules for your pond.

We will also alert you to any modifications that might be useful for making your water feature less maintenance-intensive and could provide a better environment for your koi.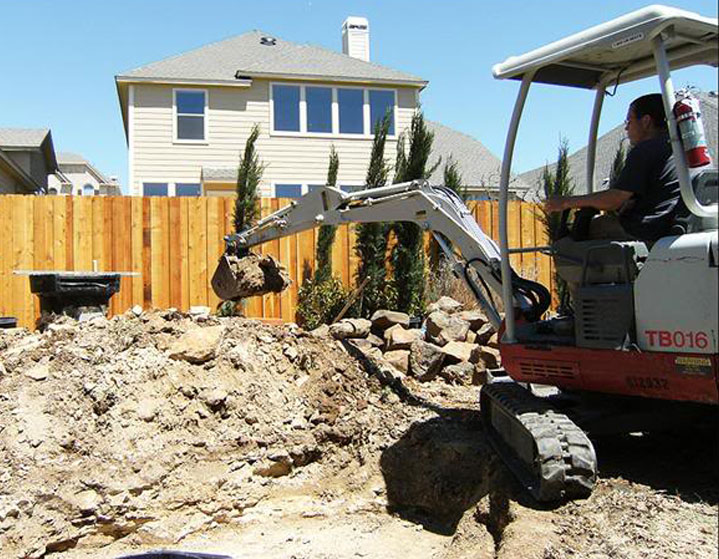 New Construction
For over 2 decades we have been creating peace and tranquility in yards across San Antonio, using only top-quality equipment that meets each customer's individual needs.

Due to varying conditions, requirements and objectives, every installation is approached with a custom, one-of-a-kind mindset. We give careful consideration to every detail before, during, and after your pond installation.
Existing Water Feature Repairs
We understand that sometimes finding the available time or having the right knowledge of repairs is challenging, so we also offer those services with a custom schedule that best fits your type of pond or water feature and other factors.

We'll also alert you to any modifications that might prove useful for making your water feature less maintenance-intensive and could provide a better environment for your koi. Bad plumbing, aging liner, improperly installed components, leaks and more can all be addressed.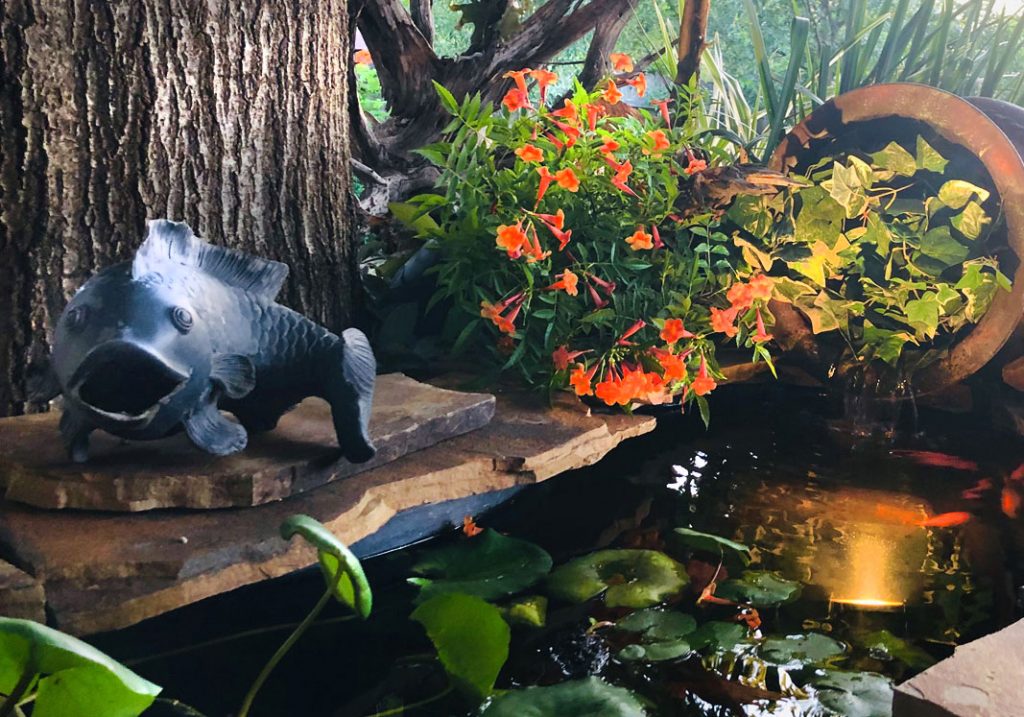 Maintenance Contracts
Need some help in maintaining that pond or water feature ? Contact us to day to discuss the level in which you would like us to service your feature on a bi weekly, monthly, or yearly basis. Some just need the minimal filter and skimmer cleans, dead heads on pond plants. Others might need several hours to maintain a very large system with monthly upkeep. In any case , we are here to service you.
Upgrade &
Replace
Save energy costs with advanced filters and energy efficient pumps. Much has changed in the years of technology in the pond world ! Don't be left out with old components that are not up to par. Let us install the best components available from skimmers, pumps, filters, uv lights, valves and lighting.
Move Or
Reduce Fish
Sometimes your fish after the years take it upon themselves to REALLY make a massive fish family! When your numbers supersede your bio capacity, not only can the pond look cramped for space, but exceed your BIO MASS holding capacity and can be a recipe for a pond crash.

We can reduce those numbers and find brand new fish homes with plenty of space for your extra fish. If you are MOVING and need help transporting your fish from one house to another, we are happy to accommodate that as well.
Pond Lighting
The tranquility and beauty of a pond can be enhanced greatly after the sun goes down with under water lighting ! New, state of the art, full seal, LED lights can now transform your pond into a alluring spectacle at night.

Warm, glowing pools and highlighted waterfalls come to reality with professional install of all components.
Aquatic Escapes offers a wide variety of pond upgrade services. Filter upgrades, pumps, lighting, plumbing, water lines etc.... Give us a call today!
210-836-6892
Quality Pond Builder - San Antonio, Texas
Ready to get your project started?